Cortocircuito - Savigliano Film Festival
5th Edition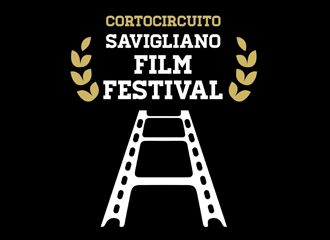 Cortocircuito Savigliano Film Festival is a film contest organized by the Cortocircuito cultural Association, born with the intention of making Savigliano a scenario of short films that are closely linked to the territory and its peculiarities, with the aim of offering filmmakers an Opportunity to express their talent and passion.
The Festival is divided into the following two sections:
- General: free theme short films
- "Viso a Viso" : thematic section: The relationship between man and the surrounding environment as an object ofartistic inquiry by the short films, following thepromoted by the UNESCO "MaB" programme (Man and Biosphere), which includes the Monviso cross-border Biosphere Reserve. The "viso" (=the face), that of men, and the "Viso", the natural one of the mother mountain of the river Po, assymbols of the parties involved in the one-to-one relationship of adaptation andreciprocal influence established between human beings and what surrounds them.* "Viso a Viso" is a wordplay. In Italian it literally means "face to face" and it is based on thehomonymy of the Italian word "viso" (= "face") and "Viso", the nickname of Monviso, the famousmountain. So the wordplay "Viso a Viso" wants to suggest the idea of man facing environment.
There are no restrictions regarding profession, nationality or age of the participants (unlessotherwise specified in the Regulations). Works with any film technique are allowed.Running time must not exceed 30 minutes. The short films must have been made afterJanuary the 1st 2016 and must not have participated in previous Cortocircuito editions.