Milano Film Festival
25th Edition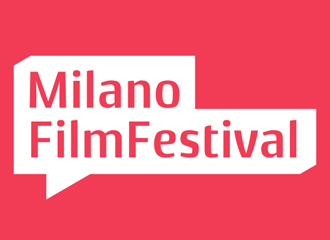 Milano Film Festival is continuing to grow and change bringing about many important novelties. The artistic direction is assigned to the Oscar-winning director Gabriele Salvatores.
The bond with the city of Milan is not just a matter of name, but it always materialises into a relationship of mutual exchange and mutual characterisation. This idea is recalled by the claim of this edition, Based on a true city.
The Festival location that will be its beating heart: The Space Cinema Odeon located in via Santa Radegonda.
This is not a random choice: starting from the idea of filmmaking as a public act, in fact the idea is to concentrate the festival's programming inside a cinema - important epicenter of the Milanese scene - and, at the same time, to open the doors of the cinema to that part of the city that, crossed by great tourist and human flows linked to the financial activities of the city, seems to move away more and more from the cultural identity of Milan.
Filmmaking is the art of all the arts, and another important novelty is born from this idea: the Industry section of the Milano Film Festival. The initiative is once again linked to the city, to reinstate that the prejudice that Milan is not a city for films is false. In fact, the audio-visual productions turn to the Milanese and Lombard skilled workers. Photographers, make-up artists, hairdressers, special effects and the entire audio-visual production chain is based in Milan, thanks also to the contamination with other arts and sectors that are already very established here (fashion, design, advertising, gaming). The Industry section will be a parallel event to the normal schedule involving professionals from different sectors both local and international, as well as companies, institutions, trade associations, foreign consular and cultural representatives, schools. Conferences, workshops, meetings alternate with experiences for the public.