Ischia Film Festival
18th Edition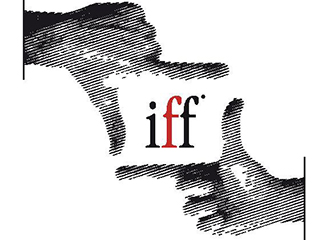 The Ischia Film Festival is an open competition for films and documentaries regardless of language: fiction, documentary, animation. The festival is particularly focused on the location and on the enhancement of the cultural and landscape identity of the territories chosen for the filming. The event takes place at the Aragonese Castle, a fortification that stands on the rock in the middle of the sea of Ischia, the enchanting island of southern Italy. All events take place in the evening allowing the protagonists of the festival to experience the island and its beautiful spas during the day. Shortly before sunset, the stars invited to the festival (members of the jury or winners of the special prizes of the festival) together with all the authors of the selected works and the accredited press, meet at the castle for a cocktail, waiting for the dark, necessary to project in the 5 historic locations under the stars. During the evening, the various guests meet the audience before the screenings, then dine on a panoramic terrace of the castle and have the opportunity to meet other professionals, create synergies, establish agreements and probably create new audiovisual projects.
Awards & Prizes
The Festival does not award cash prizes but all of the selected authors will be entitled to one night's hotel accommodation in Ischia (the night in which their work will be shown.) For authors in competition from abroad hotel hospitality will be extended to two nights.
The Festival Direction will nominate for each competitive section or for groups of sections, a jury composed of three or more experts in the field of cinema. Among the prominent personalities who have composed the past juries: Krzysztof Zanussi, Margarethe von Trotta, Carlo Rambaldi, Vittorio Storaro, Carlo Lizzani, Gianni Canova, Catherine Dussart, Enzo Sisti, Miguel Barros, Laura Bispuri, and many others.
The jury for international feature films will award the following prizes:
"Ischia Film" Award to the best international film.
"Castello Aragonese" award to the best director
"Aenaria" award to the best set designer 
"Epomeo" award to the best cinematography
The juries for the sections "International Documentaries", "International Short Films", "Location Denied", and "Campanian Scenarios" will each award a prize to the "Best Film" in their respective sections, with the possibility of awarding a special mention.