Cartoons on the Bay
24th Edition - International Cross-Media and Children's Television Festival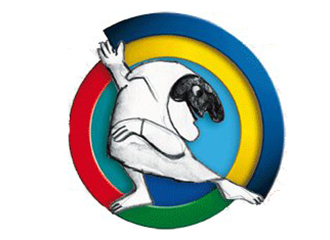 The Festival offers a Professional Program with the most important International representatives and a theme of the year as common thread, welcomes and awards a Host Country and it offers exclusives cinematography previews, retrospectives, shows and public programs, open to everyone.
The Festival has hosted so far more than 500 works in competition from 50 countries, it counts every year more than 1.000 professionals and over than 900 children from primary to high school.
For each edition are realized a poster, designed by the most important cartoonists or designers, and a theme realized by well known artists and animators.
THE PROGRAMME
The Festival takes place in three intensive days and it's composed of five main thematic areas:
• PULCINELLA AWARDS CONTEST for the international works
• PITCH ME! CONTEST for the young Italian artists
• PROFESSIONAL PROGRAMME with guests from all over the world
• KIDS SCHOOL PROGRAM ME for the children
• OPEN EXHIBITIONS with shows, retrospectives and previews
PROFESSIONAL PROGRAMME
The Professional Programme is set out in three days with an intensive agenda of appointments with the most well known International Animation professionals.
Conferences, panels and masterclasses that define the "State of the art" with an International overview and a focus on the Guest Country.
SCHOOL PROGRAMME
The School Programme is full of surprises and includes previews, retrospectives, meetings with the artists and special appointments for children and teenagers.
The Programme is dedicated to primary and middle schools, with an average of 300 daily attendance.
A really important educational opportunity, dedicated to the animation's languages and its great potentialities.
PUBBLIC PROGRAMME
The Public Programme has always had a considerable success in the past editions.
It provides different events, previews, workshops and surprises about the all the news in the field of interactive animation and entertainment, with a particular focus on the educational and social perspective, steadly promoted and encouraged by the events of the public service.
Playful activities, music, exhibitions. A variegated mix of meetings related to the world of animation, available for families and audiences of all ages.