Bellaria Film Festival
37. Edition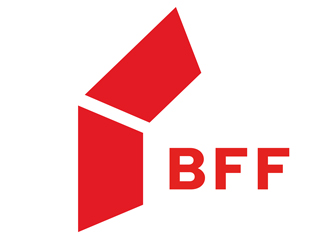 Born in 1983 as a preview for the Italian independent cinema, Bellaria Film Festival boasts a prestigious curricula among Italian festivals: over the years, the list of festival's director has included scholars, critics and curators such as Morando Morandini, Gianni Volpi, Marco Bellocchio, and Enrico Ghezzi.
Bellaria Film Festival has become one of the most authoritative Italian film event, also thanks to the participation of talents like Paolo Sorrentino, Matteo Garrone, Gianfranco Rosi, Pietro Marcello, Silvio Soldini, Daniele Segre, Ciprì and Maresco, Roberta Torre and many others.The very recent affirmation of the documentary as a genre, and the increase in events dedicated to it, shows that the direction taken by Bellaria Film Festival represents a clear contemporary tendency. Documentary cinema- as a mayor tool to express and witness our times - sets new styles, identifies new languages and expressive forms, connecting modern scenarios.
Art. IX of the Italian Constitution and the visual declination of its main principles, are the key values of Bellaria Film Festival: "The Republic promotes the development of cultureand scientific research and technique [..]. It protects the landscape and the historical and artistic heritage of the Nation".Keeping the same sensitivity, the Festival organization intends to confirm art. IX of the Italian Constitution as the Festival theme and the objectives of enhancing and protecting the historical, artistic, cultural and environmental heritage, promoting expressive freedom and knowledge of people's own and other's cultures, through the use of multiple and mixed arts and languages: frommusic, to theater, to cinema.The festival has two main competitions: Bei Doc - for short movies, of any format, lasting nomore than 90 minutes – and Bei Young Doc, for short movies realized by filmmakers younger than30 years old.