Traversées – Le festival de cinéma du Pays de Lunel
35rd Edition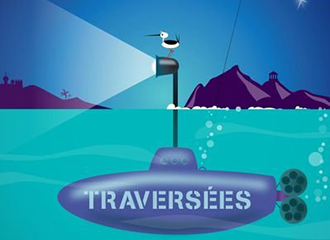 where:
Lunel (France)
when:
March 29th - April 6th, 2019
address:
48, Avenue Gambetta
34400 Lunel
tel:
+33(0)4 67 83 39 59
email:
contact@pecheursdimages.fr
website:
www.pecheursdimages.fr/
deadline:
January 11th, 2019 (Shorts)
entry form:
Entry Form and Regulations on website
The Annual weeks of Mediterranean Cinema aims, through this competition, to promote the production of Mediterranean fiction and documentary short films.
This competition targets filmmakers living in countries bordering the Mediterranean.
Documentary films must deal with the Mediterranean countries. The jury will award a prize to the winner in each category. Another prize will also be awarded by the audience.