Cinema Italian Style - Los Angeles
15th Edition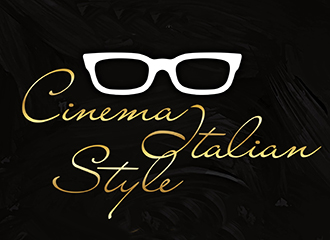 where:
Iron Theatre, Santa Monica - Los Angeles
when:
November 21st - 24th, 2019
address:
Istituto Luce Cinecittà
Via Tuscolana, 1055
IT-00173, Roma
website:
www.cinemaitalianstyle.com
Cinema, fashion, food excellence and social commitment will be protagonists at the 15th edition of Cinema Italian Style, the Los Angeles showcase for the best Italian movies of the year, anticipated, on November 16th, by the screening of The Traitor, the true story of the Sicilian Mafia and its legendary mobster Tommaso Buscetta.
Directed by acclaimed film director Marco Bellocchio the movie is the Italy's official submission for the international feature film category to the Academy Awards® 2020. The screening will be held at the historical TCL Chinese Theatre in Hollywood, co-presented with Sony Pictures Classic. Director Marco Bellocchio and lead actor Pierfrancesco Favino will be in attendance. Also attending is Claudio Santamaria, leading actor of Volare by Gabriele Salvatores.
This special occasion will anticipate a long weekend of events and movies, selected by Artistic Curator Laura Delli Colli with American Cinematheque's Director of Programming Gwen Deglise, at the Aero Theatre in Santa Monica.
Cinema Italian Style is dedicated this year to Lina Wertmüller, Honorary Oscar® 2019, who pioneered the career of female directors and earned the first ever nomination for a woman as director in 1977 for Seven Beauty.
Cinema Italian Style is glad to announce its first edition in San Francisco, from Nov 22 to 24th at the Vogue Theatre, in collaboration with the local Italian Cultural Institute (schedule and information are here) and to continue its partnership with the Seattle International Film Festival for its 11th edition, from Nov 7th to 14th.
Cinema Italian Style is co-presented by the American Cinematheque and Luce Cinecittà, under the auspices of the Italian Ministry of Cultural Heritage in collaboration with the Consulate General of Italy in Los Angeles, the Consulate General of Italy in San Francisco, the Italian Trade Agency and the Italian Cultural Institutes of Los Angeles and San Francisco.
| | |
| --- | --- |
| 2019 | |
| 2018 | |
| 2017 | |
| 2016 | |
| 2015 | |
| 2014 | |
| 2013 | |
| 2012 | |
| 2011 | |